Daring Her Love (A Braden Novella) AUDIOBOOK narrated by Natalie Ross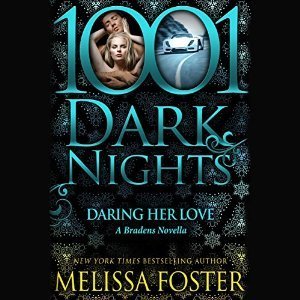 Audiobook narrated by Natalie Ross - In Daring Her Love, Kat Martin knows what she wants in a man - someone stable and adoring, definitely not the type of guy who sleeps around. After all, Kat rarely does the wrong thing - until she meets seductively enticing Eric James, and suddenly wrong has never felt so right.
Listen to the first chapter:

Order Now!