Get a FREE short story when you sign up for Melissa's newsletter!
This is not a complete list of characters. Characters who were mentioned in passing, or are deceased, are not included in this list. Characters are alphabetized by first names. Andre Shaw - Hero Violet Vancroft - Heroine ANDRE'S and VIOLET'S PARENTS Chuck Shaw -...
read more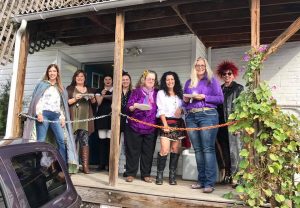 I was thrilled to take part in the Halloween book signing at Turn The Page Bookstore, owned by Nora Roberts. I had so much fun with the other amazing authors, and Nora is just about the coolest woman alive. Check out the costumes below! Yes, I went as a pirate. I...
read more