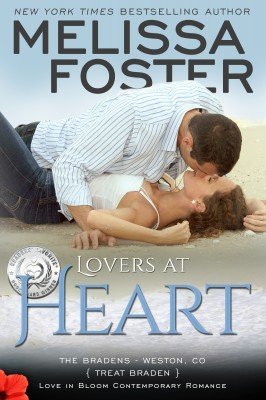 FREE in ebook format. BOOK 1 - THE BRADENS at WESTON! You met Treat Braden and Max Armstrong in Sisters in White, Book Three of the Snow Sisters (Love in Bloom Series). Now fall in love with Treat and Max all over again, and see where their hearts take them next.
Order Now!
About the Book
LOVERS AT HEART
The Bradens, Book One
Love in Bloom Series, Book 4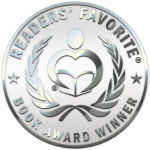 SILVER MEDAL WINNER, Readers' Favorite Awards, Romance Contemporary
"…steamy sex scenes and heartfelt confessions…a satisfying addition to the 'Love in Bloom' series."
— Midwest Book Review
"Foster's tale of stubborn yet persistent love takes us on a heartbreaking and soul-searing journey."
— Reader's Favorite
"Contemporary romance at its hottest. Each Braden sibling left me craving the next. Sensual, sexy, and satisfying, the Braden series is a captivating blend of the dance between lust, love, and life."
Bestselling author, Keri Nola, Psychotherapist (on THE BRADENS)
"If you want a beautiful romance, with hot steamy sex scenes, a sexy couple; and a family oriented background; look no further then Lovers at Heart." Barb, The Reading Cafe
Handsome, wealthy resort owner Treat Braden is used to getting what he wants. When Max Armstrong walked into his life six months earlier, he saw right through the efficient and capable façade she wore like a shield, to the sweet, sensual woman who lay beneath. She sparked an unfamiliar desire in him for more than a one-night stand, leaving his heart reeling and his blood boiling. But one mistake caused her to turn away, and now, after six months of longing for the one woman he cannot have, he's going home to try to forget her all together.
Max Armstrong has a successful career, a comfortable lifestyle, and she's never needed a man to help her find her way—until Treat Braden caught her attention at a wedding in Nassau, causing a surge of emotions too reminiscent of the painful past she'd spent years trying to forget. Max will do anything to avoid reliving that pain—including forgoing her toe-curling, heart-pounding desire for Treat.
When a chance encounter turns into a night of intense passion, Treat realizes that the mistake he made six months earlier may cause him to lose Max completely. He will do everything within his power to win her heart forever—and Max is forced to face her hurtful past head on for the man she cannot help but love.
***
Character Playlists (Created by fan Kari Baranoski): 
Max's Playlist                                Treat's Playlist

Max
Say – John Mayer
Somewhere In Between – Lifehouse
Fight Song – Rachel Platten
Thank You For Loving Me – Bon Jovi
  Treat
Who Says You Can't Go Home – Bon Jovi & Jennifer Nettles
Love Walks In – Van Halen
Take Me There – Rascal Flatts
Anything – The Calling
Wanted – Hunter Hayes
Other Books in "The Bradens (at Weston, CO)"