By clicking "Subscribe" below, you acknowledge that the information you provide will be used in accordance with our Privacy Policy and transmitted to Flodesk for processing in accordance with their Privacy Policy.
The Bradens & Montgomerys: Pleasant Hill – Oak Falls Special Editions
Special edition includes bonus images, special formatting, and a playlist.
Two Love in Bloom Worlds Become One!
Meet the Bradens & Montgomerys (Pleasant Hill – Oak Falls)
The Bradens at Pleasant Hill and the Montgomerys have become one magnificent series! In book three, Trails of Love, the Montgomerys and the Bradens are going to be deeply intertwined. For that reason, I have combined the series to make it easier for readers to keep track of characters, weddings, babies, etc. What this means is that after the first two books (Embracing Her Heart and Anything for Love) you will see both worlds in most of the books. Some stories might weigh more heavily in one location than the other, but they are all going to cross over. In book one, Embracing Her Heart you will met the Montgomerys, and in book two, Anything for Love, you will meet the Bradens. I hope you love them all as much as I do!
DOWNLOAD the FREE BRADENS FAMILY TREE
DOWNLOAD the FREE LOVE IN BLOOM FAMILY TREE
---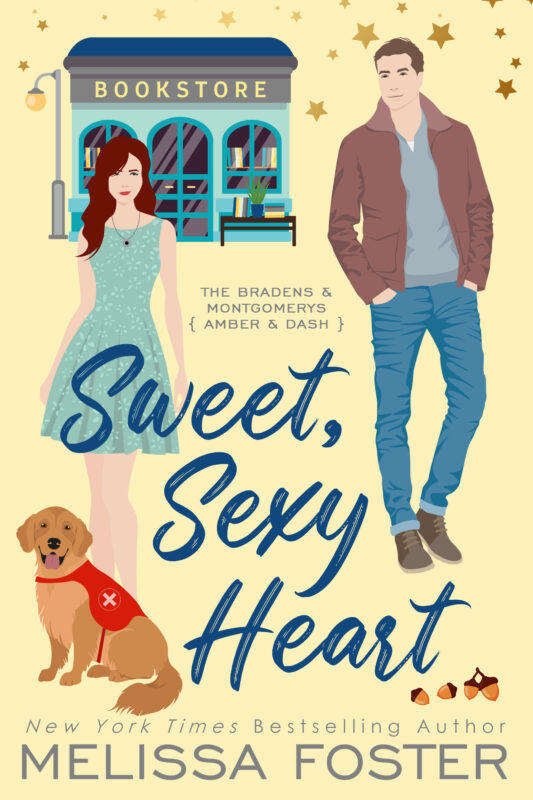 Sweet, Sexy Heart (Special Edition)
USA TODAY BESTSELLER - For this sweet bookstore owner, avoiding the charms of a famed-football-player-turned-author was supposed to be easy... Funny, sinfully sexy, opposite-attracts romance.
More info →