Only for You (Sugar Lake, Book Two) AUDIOBOOK narrated by John Lane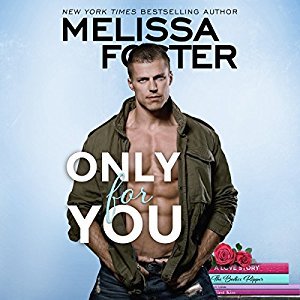 Audiobook narrated by John Lane - Love only works when your heart is in the right place. Hers could be right next door…
Single mom Bridgette Dalton doesn't have time to stop and smell the roses—not even in her own flower shop. But that doesn't mean she hasn't noticed Bodhi Booker. Her ruggedly handsome next-door neighbor would be the perfect candidate for a no-strings fling. Having loved and lost, Bridgette's not ready to hand over her heart…but she could use a distraction.
Listen to the first chapter:
Order Now!