Sisters in White (Snow Sisters, Book Three) AUDIOBOOK narrated by B.J. Harrison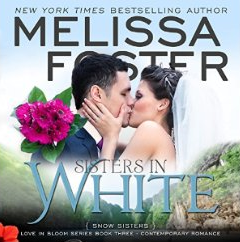 Audiobook narrated by B.J. Harrison - Danica and Kaylie Snow are about to celebrate the biggest day of their lives—their double wedding—on an island in the Bahamas. But no wedding is complete without a little family drama. The two sisters aren't ready to face the father they haven't seen since he divorced their mother and moved away to marry his mistress, and live with Lacy, the half sister they've never met.
Listen to the first chapter:

Order Now!