Chasing Amanda – AUDIOBOOK narrated by Kate Udall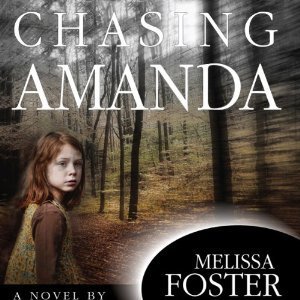 Audiobook narrated by Kate Udall - Nine years ago, Molly Tanner witnessed a young girl's abduction in the busy city of Philadelphia, shifting her occasional clairvoyance into overdrive. Two days later, the girl's body was found, and Molly's life fell apart. Consumed by guilt for not acting upon her visions, and on the brink of losing her family, Molly escaped the torturous reminders in the city, fleeing to the safety of the close-knit rural community of Boyds, Maryland.
Molly's life is back on track, her son has begun college, and she and her husband have finally rekindled their relationship. Their fresh start is shattered when a seven-year-old girl disappears from a local park near Molly's home. Unable to turn her back on another child and troubled by memories of the past, Molly sets out to find her, jeopardizing the marriage she'd fought so hard to hold together. While unearthing clues and struggling to decipher her visions, Molly discovers another side of Boyds, where the residents--and the land itself--hold potentially lethal secrets, and exposes another side of her husband, one that threatens to tear them apart.
Order Now!