By clicking "Subscribe" below, you acknowledge that the information you provide will be used in accordance with our Privacy Policy and transmitted to Flodesk for processing in accordance with their Privacy Policy.
Series: Stand-Alone Novels – AUDIO BOOKS
Check out these additional titles from Melissa Foster.
---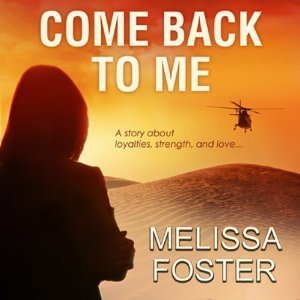 Audiobook narrated by Carol Monda - Beau Johnson is found barely alive in the middle of the Iraqi desert by two women escaping honor killings with no way to communicate and no hope of rescue. Set against the backdrop of a broken world, Beau must carry out his dangerous escape, while his wife deals with the apparent death of her husband, and, adrift in a world of failed plans and fallen expectations, is forced to confront her circumstances head-on.
More info →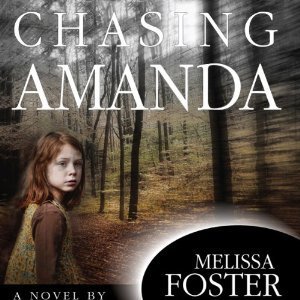 Audiobook narrated by Kate Udall - Nine years ago, Molly Tanner witnessed a young girl's abduction in the busy city of Philadelphia, shifting her occasional clairvoyance into overdrive. Two days later, the girl's body was found, and Molly's life fell apart. Consumed by guilt for not acting upon her visions, and on the brink of losing her family, Molly escaped the torturous reminders in the city, fleeing to the safety of the close-knit rural community of Boyds, Maryland.
Molly's life is back on track, her son has begun college, and she and her husband have finally rekindled their relationship. Their fresh start is shattered when a seven-year-old girl disappears from a local park near Molly's home. Unable to turn her back on another child and troubled by memories of the past, Molly sets out to find her, jeopardizing the marriage she'd fought so hard to hold together. While unearthing clues and struggling to decipher her visions, Molly discovers another side of Boyds, where the residents--and the land itself--hold potentially lethal secrets, and exposes another side of her husband, one that threatens to tear them apart.
More info →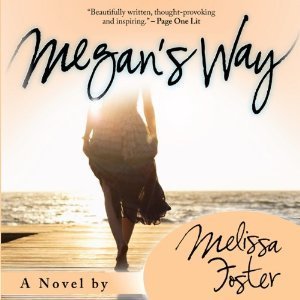 Audiobook narrated by Dina Pearlman - When Megan Taylor, a single mother and artist living on Cape Cod, receives the shocking news that her cancer has returned, she's faced with the most difficult decision she's ever had to make. The love she has for her daughter, Olivia, and her closest friends will be stretched and frayed. Megan's Way is a journey of self discovery and heartfelt emotions, exploring the depth of the mother-daughter bond, and the intricacies of friendship.
More info →