A guest post on The Manicheans
Where'd My Life Go? by Melissa Foster, January 19, 2012
I named this post very tongue in cheek. I love my life, and I enjoy ever minute of it (usually), but it sure has changed over the past year. Johanna asked me to give a few tips about striking a balance between writing, family, and my other labors of love.
There's no doubt about it, my life has certainly changed since this time last year. It takes many pieces to the book world puzzle to consistently make solid book sales—and not all of them are easy, and most of them take oodles of time. My secret? I have a very supportive and understanding family. You've probably heard me say that I think I need a wife, and yes, I'd love a wife that would help me with things around the house (and not sleep with my husband). I kid you not. I can see the benefits, as my world has begun to spin in several different directions.
Since a wife is not in the cards for me, my days take great prioritization. I'm a scheduleaholic, I analyze my days constantly to see what I can do more efficiently, and I am the queen of list making. And still, things sometimes fall behind—but I believe in forgiving yourself during those times. I used to think that I had to be superwoman—dinners on time, laundry perfectly done, folded, put away, and everything always in order and tidy. When life gets busy, one must choose—I chose to live in a way that doesn't stress my family. Our house is not immaculate, we don't eat dinner at 5pm every night, and yes, sometimes my kids and I stay up together until 11pm to watch movies on a school night. That's the flip side of this busy life.
My family is used to me responding to their dinner requests with, "What? Dinner? Oh, no!" and they're used to me sitting with them while they watch a movie, my eyes glued to my keyboard. That's not a pattern I hope to weave forever, but I'm a realist, and while building the WoMEN's Literary community, maintaining my social and support community, The Women's Nest, writing, and teaching authors how to navigate social networks, blog tours, and website production, it's the way my life will have to be for a while.
The best tips I can offer are to use a task list, and prioritize in in a way that makes sense for you. This is what works for me:
TOP FIVE:
Five things I must do today or someone's life will fall apart (These tasks usually take place while the kids are at school)
Drop kids at school 8:00 (Yes, I have to put this on the list!)

Conference call with Sally 8:20

Write article for blog tour 9:00 – 9:45

Writing! 9:45 – 2:30

Pick up kids (There they are again!)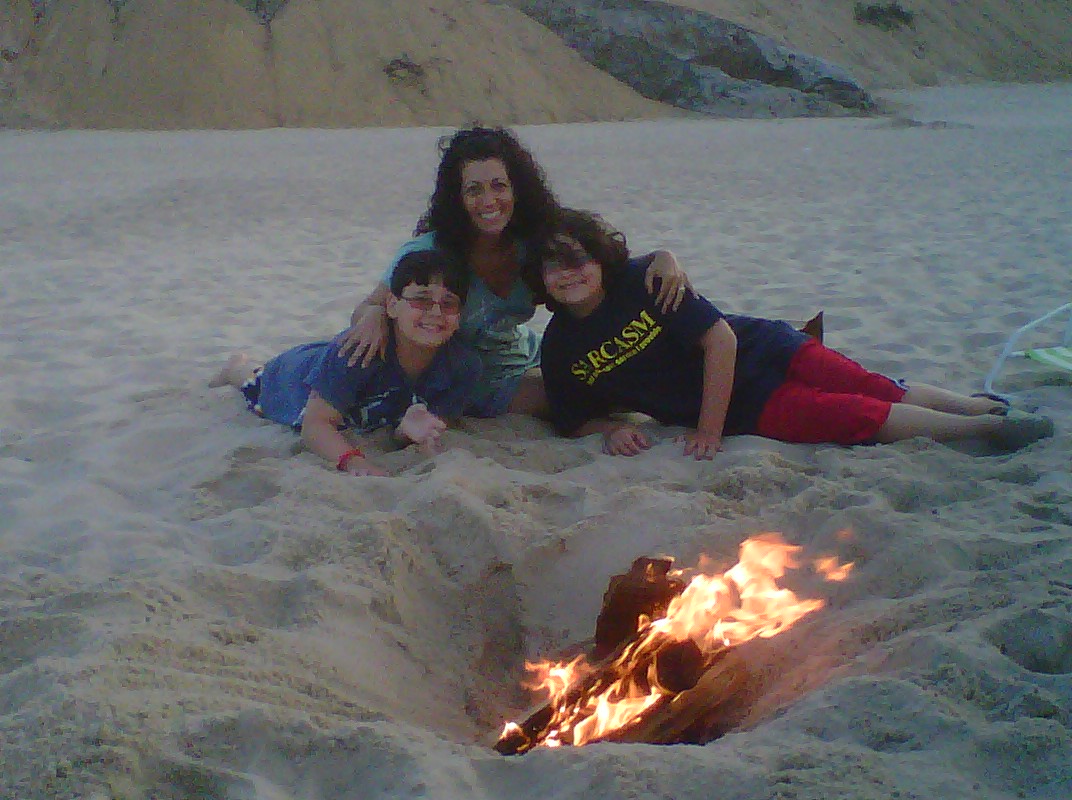 KID TIME
These are things I can do while the kids are home, that don't take my full attention
Clean house

Play with kids (Very important! Make time to engage your children in something fun).

Call associate (by now kids are playing independently)

Laundry
Family Time
This is usually 5pm into the evening
Dinner

Laundry (I'm sure I'll procrastinate, so might as well add it in now)

Homework

Prepare notes for tomorrow's meeting (while kids are doing homework, this is my homework).

Plan tomorrow's LIST

Take a walk with my husband or friend

Put away work – spend time with family
A few things that I didn't mention—M&Ms work wonders. When you can't finish something, it's okay, take a deep breath, turn on the music, and dance your tail off. I promise you'll feel better afterward. When you feel boxed in, get outside and take a walk, and if nothing else helps, call your mother, best friend, sister, brother, lover, anyone to talk you down off the frustrated ledge. Life is really what you make it and it will appear happy or stressful based on the angle of your lens. Find that perfect view and click, click, click.
These are just a few suggestions for sanity savers. I hope they spark an idea of what might help with striking a balance in your life.
If you have a good time saving tip, please pass it along. I'm always on the hunt for better practices.
***
Melissa Foster is the award-winning author of three International bestselling novels, Megan's Way, Chasing Amanda, and Come Back to Me. She has also been published in Indie Chicks, and anthology. She is the founder of the Women's Nest, a social and support community for women, and the WoMen's Literary Cafe, a cross-promotional site for authors, reviewers, bloggers, and readers. Melissa is currently collaborating in the film production of Megan's Way.
Melissa hosts an annual Aspiring Authors contest for children, she's written for Calgary's Child Magazine and Women Business Owners Magazine, and has painted and donated several murals to The Hospital for Sick Children in Washington, DC. Melissa lives in Maryland with her family. Melissa's interests include her family, reading, writing, painting, friends, helping women see the positive side of life, and visiting Cape Cod.
Visit Melissa on The Women's Nest or WoMen's Lit Cafe. Melissa enjoys discussing her books with book clubs and reader groups, and welcomes an invitation to your event.
A portion of Melissa's book revenue is donated to Provincetown Cares.