Meet Bestselling Author, Melissa Foster!
That's a great question. I think there's are combination of factors that lead to a book selling well. The right readers finding the book and sharing it with friends, a wide breadth of marketing, and as with any successful book, I'm sure luck was on my side.
I'm so excited about this! I don't have many details yet, but I do know that it will be filmed in Cape Cod, where the book takes place. The script should be done this summer, and then they'll move forward with hiring the talent.

I've just wrapped up my manuscript, TRACES OF KARA, a psychological thriller about a deranged twin, separated from his sister. He believes that the only way they can be together forever is to kill them both at the hour of their birth.
Now I'm working on PETALS IN THE WIND, a story about a woman whose repressed memories of her childhood best friend's disappearance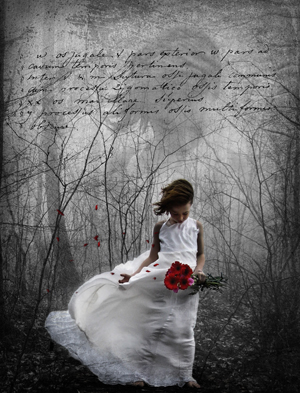 come back to haunt her.
As well as writing, you have also founded the fantastic group, World Literary Cafe(WLC), which I'm proud to be a member of. For people who don't know about it, could you tell us about this group and why you started it?
I am not sure if you realize this, but I also founded and run the Women's Nest, a social and support site for women (only – sorry guys). It's a great place for escaping your chaos, making friends, and sharing advice. www.womensnest.com
What have been the best and the worst things about the massive success of your books?
Oh gosh, the best is obvious. My books got into the hands of many readers. The worse, I guess the worst would be the pressure to continue to do well.
When you are not writing books and working on sitres such as WLC, what do you like doing in your free time?
Free time? Is there such a thing? Lol. I try to spend time outside and with my family. That's really about all I do. I read, play whiffle ball, throw the football (boys!), and, of course, all of the normal mom things, cooking, cleaning, hugging.
What advice do you have for other authors out there?
Write, write, write. Be covetous of your writing time. Don't rush to the finish line. Hire a great editor, even if it costs you one month's salary. Readers deserve quality books, so produce books that you are proud of. Then join a community that fosters cross promotions and find support – you'll need it. Marketing is not easy.
Finally, do you have any parting comments that you would like to share with us?
I am so thankful for the kindness for people like you, who share their virtual space with me, and for my readers, who find joy in my books. Without you, I would not have the drive to always strive to be a better writer. Thank you.
Where can readers find out more about you and your books?
Award-winning, bestselling author Melissa Foster is a touchstone for the indie publishing community and a tireless advocate for women. She is the founder of the World Literary Café, Fostering Success, and The Women's Nest. Melissa writes emotionally-driven contemporary fiction and suspense with passionate characters that remain with the reader long after they've read the last words. Melissa is a friend, mentor, brownie connoisseur, and book fiend.
Twitter: @Melissa_Foster