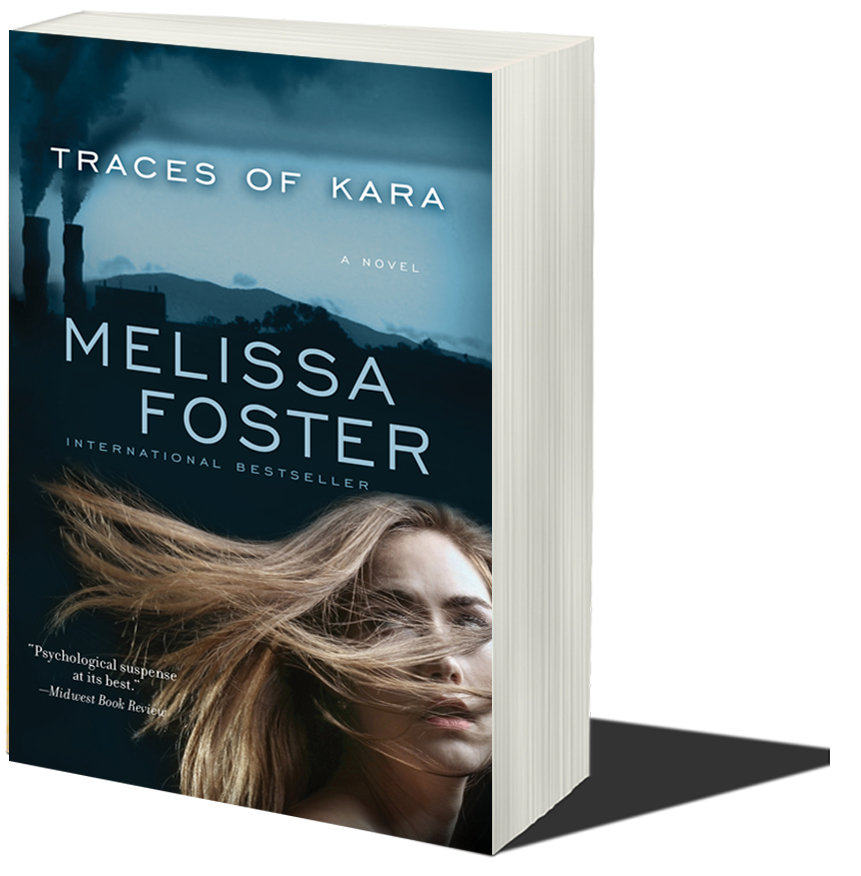 Your latest novel is Traces of Kara. What's it about?
TRACES OF KARA is an action packed, pulse pounding psychological thriller/suspense novel that features a determined killer who slowly loses his grip on reality as his carefully detailed plan starts to fall apart and a heroine determined to move forward with her life who now must reconcile everything she believed to be true about her family with the reality of their tragic past.
What kind of readers will it appeal to?
TRACES OF KARA will appeal to anyone who likes thrillers, but also those who enjoy books that explore emotional bonds between family members. KARA is not only a thriller with the main character, Kara Knight, fighting for her life, but she's dealing with a twin brother she never realized she had, and a mother who has spent years lying to her. It's an emotionally gripping story as much as it's a nail biter.
Tell us a little more about Kara Knight – and about Roland.
Kara Knight is a girl who thought she'd found true love and was going to live happily ever after — until her husband cheated on her and left her unable to trust and wanting to run away and start over. She's bright, capable, and sure she can do more than the small town has to offer.
Roland Greer is a confused, delusional man who has more love in his heart for his twin sister than he can handle. It's that love that destroys him and turns his life into an obsessive nightmare. Roland is not a stupid man, but he simply cannot wrap his arms around life without his twin.
Complete this sentence for us: if you like__________, then you'll love Traces of Kara.
Tess Gerritsen.
The reviews have been overwhelmingly positive. Would you mind sharing one of your favourite reviews with us?
I'm so thankful for every review, but one of my favorites is this one:
This story is a riveting psychological thriller that will keep you guessing at every turn, each page enticing the reader to learn more about these tangled lives! We meet Kara Knight, a young woman ending one painful chapter in her life and about to embark on a new one, full of promise. Soon, she finds herself at the center of a spine-tingling, gut-wrenching, horror-filled nightmare causing her world to come crashing down.

Piece by piece, a maniac's plan unfolds revealing secrets and lies masking a past that will not die. Roland Greer's obsession to be reunited with his long lost twin sister, Marissa, leads to a web of terror and murder, sending shockwaves through a small town. Kara must fight to save her sanity and her life from the forces threatening all that she holds dear.

Non-stop action, crystal clear description and multi-dimensional characters captivate the reader in this tale of a maniacal psychopath's one lifelong wish.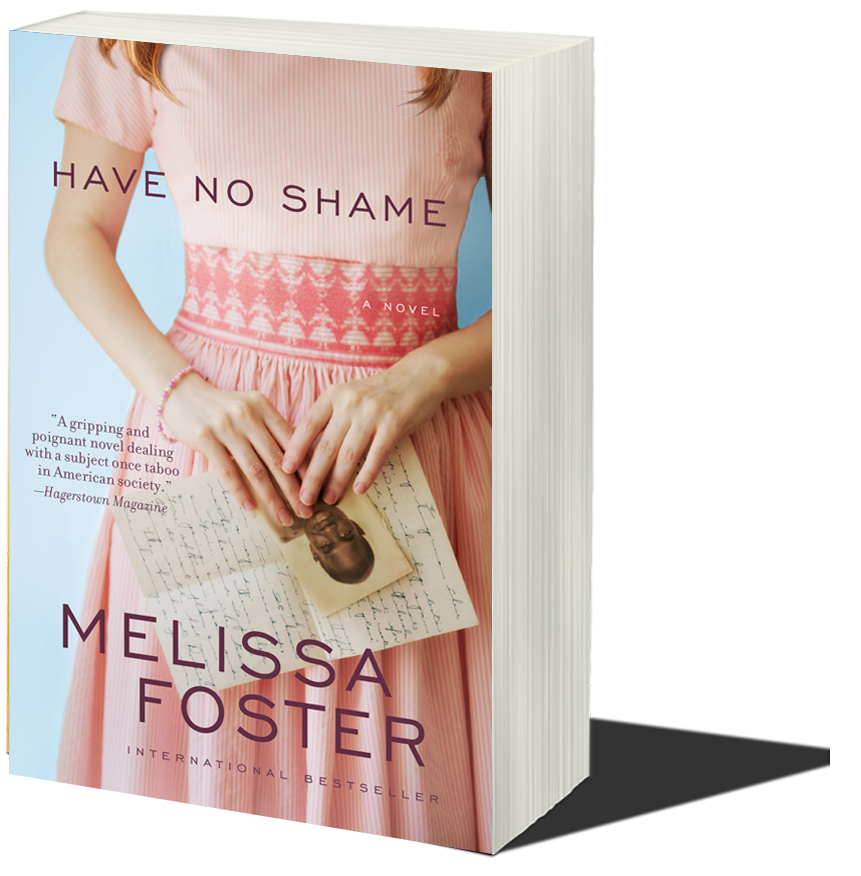 Have you written any other novels that we should read next?
I've written five novels, and they range from contemporary fiction, thriller, and mystery to literary fiction and my upcoming (May 6, 2013) release, Have No Shame, which is a coming of age/historical fiction novel. Have No Shame is where civil rights meets forbidden love. It's garnering rave advanced reviews (which I'm very thankful for), and you can read about it here:
https://melissafoster.com/content/have-no-shame.
Tell us about the World Literary Café.
The World Literary Cafe is an online community that bridges the gap between readers and authors, with the mission of paying-it-forward in the literary field, promoting great literature, and bringing together the literary community. The WLC offers helpful promotions to authors, reviewers, bloggers, and editors by creating avenues to bring them together under one umbrella in an easily navigable venue.
WLC is a great place for authors to get connected with peers, cross promote, and get their books in the eyes of the readers.
Tell us a bit about yourself.
Everyone who follows me on social media knows I'm a big chocolate lover. I'm married with six kids, and I am addicted to my treadmill desk that allows me to write and walk at the same time. I love everything fun – from dancing and singing off-key, to hanging out with friends and reading. But my biggest high is helping others see the positive side of life.
How can we follow you on social media and elsewhere online?
I'm very active on Facebook and Twitter, so following there is helpful. Of course on Goodreads, as well, but I'm also active on The Women's Nest (sorry guys – that's for women only). Here are my social links:
Website: https://melissafoster.com
Facebook: http://www.facebook.com/pages/Melissa-Foster/240064542695303
Twitter: @Melissa_Foster
My social network for women: http://www.TheWomensNest.com
Fostering Success: http://www.fostering-success.com
Facebook Melissa Foster: http://www.facebook.com/MelissaFosterAuthor (Fanpage)
Goodreads http://www.goodreads.com/author/show/3023973.Melissa_Foster.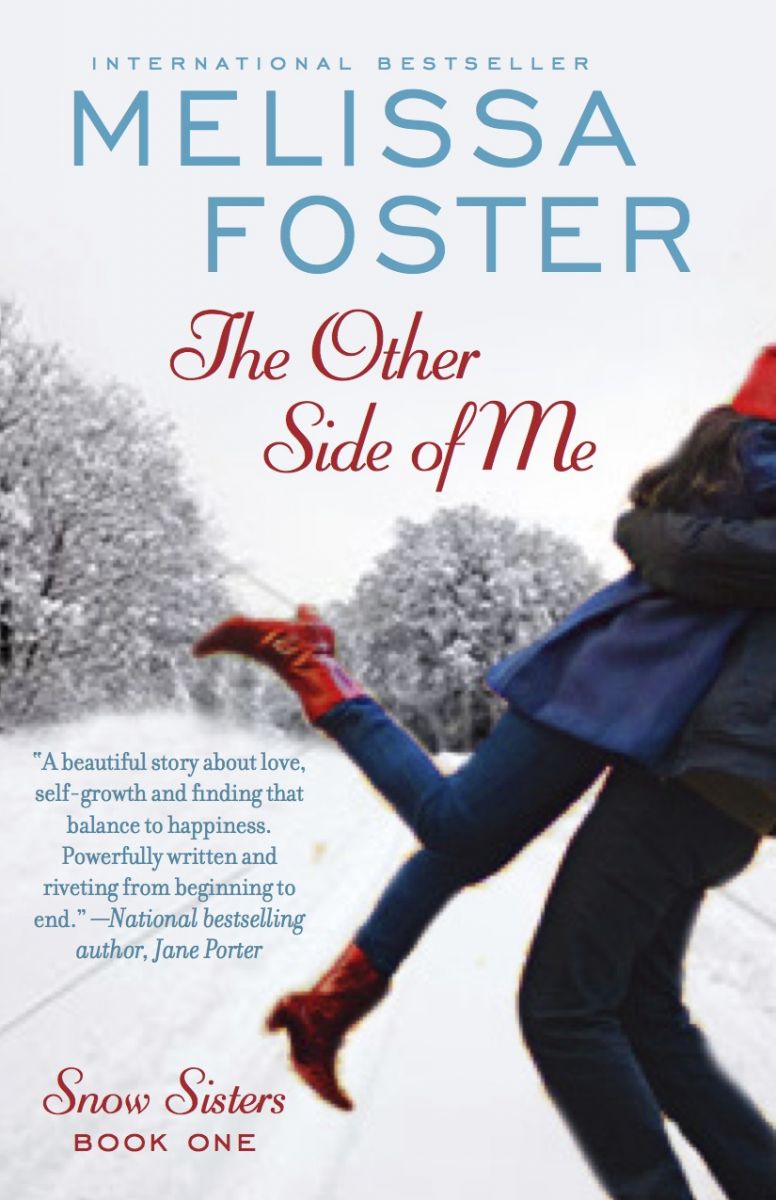 What's next?
I'm working on a light women's fiction series. The Snow Sisters Series is a series about Danica and her younger sister, Kaylie — two very different women who are making their way through dating, career changes, men, and eventually marriage and children. The Snow Sisters Series will resonate with women of all ages who enjoy emotion drama the begins with everyday life. These novels will be uplifting, clever, and feel-good stories that leave the reader satisfied and feeling like they know the Snow sisters like their own friends.
You can read more about the Snow Sisters on my website.