I read a great quote on Twitter the other day, "Ninety percent of writing happens before it's funneled into the ten percent we actually see." Thank you, Rachel Patterson. This quote hit home with me, as I'm currently reworking a complete novel—a painful, yet oddly enjoyable, process.
It never fails to surprise me how quickly books are read as compared to how long they take to write. I have two friends who read two novels each week. Two! I have to admit, I'm jealous of those friends. I picture them with an iced tea in one hand, novel (paperback) in the other, sitting in the sun, legs kicked up on a lounge chair—not a care in the world. Oh, I know that isn't their real life, but that's how I picture them. Gina and Paula will surely get a kick out of this, as one has several kidlets running around, and the other has a teenager to fill her days—and both have Kindles.
Telling the story a.k.a. the first draft. A books journey, from conception to fruition, is a painstaking process. My first draft includes getting the story from my brain to the computer. It's too long-winded, overly descriptive, and sometimes even out of sequence. The timing of the first draft depends on the novel I'm writing. COME BACK TO ME flowed very quickly, and the writing was far more succinct the first time around, than any of my other manuscripts, while MEGAN'S WAY came out completely out of sequence. This process can take anywhere from a few weeks to a few months.
Writing the book a.k.a. the second draft. Between writing the first draft and working through the second, I typically put my manuscript down for a week and work on something else. This break is necessary in order for me to see the words I've actually written on the pages rather than seeing the story I have in my head. I use the second draft to work through my story's timing and sequence—making sure the timeline makes sense and the story is realistic. I look for depth of characters and presence of settings. Writing the book takes another few weeks, although it's typically a much shorter process than telling the story, because the story is already there.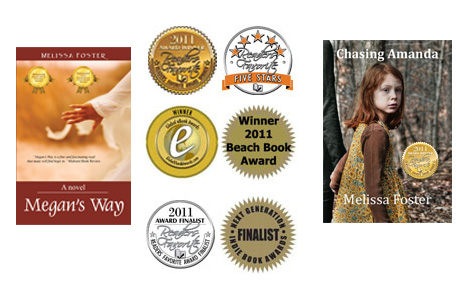 Bulldozing the story a.k.a. serious editing. Happy with the direction of the story, the characters, and the plots and subplots, it's time to move on to bulldozing. This is really a much bigger job than simple editing. This is the stage where I remove the fluff, making the story more succinct. This is also the most painful part of the process for me because it's when I cut scenes, characters, and subplots. Sometimes I'll write a scene that I fall in love with—it makes my heart sing and my confidence glow, but it simply doesn't add anything to the story, and it must end up in the dreaded "save for later" file. Yes, I keep those favorite scenes—one never knows when they'll come in handy. I'm still waiting t use Molly and Cole Tanner's wedding scene in a novel.
When I first began bulldozing, I was blown away. In the writing world, we count words—every manuscript is a certain number of words, and the acceptable number of words depends on the genre. When I began writing my first manuscript, THE KNOWING, later renamed CHASING AMANDA, I was told to write 300 pages, rather than a certain number of words. Being the novice that I was, I wrote 300 single-spaced pages—that's 600 book pages. Way too long of a story for publication. Literally half of my story ended up on the cutting room floor. Bulldozing was an eye-opener for me, a painful one. Now, I'm much more aware of the "fluff" factor, and I try to avoid it at all costs. Bulldozing the story usually takes a few weeks, and involves going back and forth with my editor many times.
Tweaking the story a.k.a. line editing. I love my editors. They see things in my story that I simply cannot see. They interpret my words in ways I have somehow missed, and sometimes, they even love pieces of what I've written. It is, however, a love-hate relationship. Their feedback is invaluable. There is no doubt that what I glean from their expertise is priceless, bringing my manuscript to a level I could not achieve without them—but they're also the ones who point out my writing weaknesses, and that is not always fun. Sometimes we battle, and usually I lose, but they make me feel like it was my idea in the first place, so really, we both win. Line editing takes a long time. I go over each word and make sure it is conveying exactly what I want it to, and that is not as easy as it may sound. Chalk up another few weeks of work.
Taking a book through writing, polishing, and multiple edits, is a process that takes me anywhere from nine months to two years. Every writer is different, some can write a book in seven weeks, while others take five, six, even ten years to complete their manuscript. When my reading friends rip through anovel every three and a half days, I'm overjoyed, but I'd be lying if I didn't admit that it also leaves me feeling a bit like someone has walked by the window of my newborn baby, smiled, perhaps even said something sweet, then simply walked away. I would want to ask them to come back, enjoy the baby for a bit longer, relish over her cuteness, and wallow in her beauty for a while. Maybe even carry the thought of her—solely the thought of her, without any other babies being introduced—for a few weeks.
The glory of writing is knowing that you are putting your very best story out for readers to enjoy, regardless of how long it takes, or what's left behind. Readers will devour good books. We have to write more, sometimes faster, to keep up with the demand, and despite the time involved, I love being part of that viscous cycle.
Thank you for taking the time to read my books, and my article. If you'd like to chat about any of my books, or would like me to visit your book club, please drop me an email. Remember to sign up for my newsletter on my website to keep up to date on my events, next release (COME BACK TO ME, due November 2011), and details of the MEGAN'S WAY film adaptation.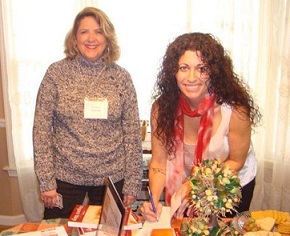 Check out Melissa's books on Amazon
Melissa Foster is the award-winning author of three International bestselling novels, Megan's Way, Chasing Amanda, and Come Back to Me. She has also been published in Indie Chicks, an anthology. She is the founder of the Women's Nest, a social and support community for women, and the WoMen's Literary Cafe, a cross-promotional site for authors, reviewers, bloggers, and readers. Melissa is currently collaborating in the film production of Megan's Way.
Melissa hosts an annual Aspiring Authors contest for children, she's written for Calgary's Child Magazine and Women Business Owners Magazine, and has painted and donated several murals to The Hospital for Sick Children in Washington, DC. Melissa lives in Maryland with her family. Melissa's interests include her family, reading, writing, painting, friends, helping women see the positive side of life, and visiting Cape Cod.