I'm what you might call a "genre hopper". I'm lead by my stories and characters rather than being led by a specific genre. My debut novel, Megan's Way, was a work of literary fiction, while Chasing Amanda was suspense. My next book, Come Back to Me (working title) is general fiction and my work-in-progress, Shades of Gray, is a women's fiction/YA crossover. There's no rhyme or reason for the genres I write other than what I'm feeling at the start of the project.
There are many authors, most, I believe, that write in one specific genre. They build a following in that genre, and their readers know what to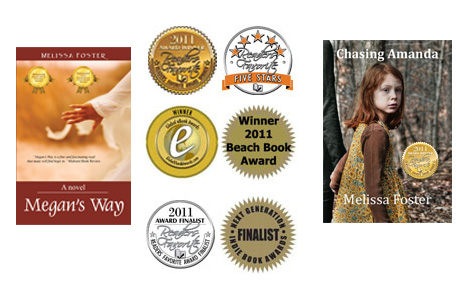 expect with each book, while my readers are taken down completely different paths with each book.
Settling into a genre can be a very valuable avenue for writers. I've been told that it's easier to build a loyal following by doing so. And, let's face it; it's an easier process to follow a genre formula than to recreate the wheel each time you write a book. So why, you may ask, do I take the tougher road?
Nothing I do in my life is for the outcome that is typically expected. I don't write to sell the most books or gain the loudest kudos. I write because it fills me with happiness. I write to share my stories with others, and I write because it allows me to continuously learn while doing something that I love. I follow my heart when I write, and I think my readers appreciate the diversity and raw emotions that I bring to them.
Is genre hopping okay? That depends on how you look at it. I don't think that traditional publishers necessarily think it's a wise or representable avenue, but then again, no one could have predicted the industry being overtaken by eBooks either. Who knows, maybe I'll start a revolution (I doubt it, and I'm not looking to spearhead the notion, either). Good writing comes from the heart. Whether you're a genre hopper or a tried and true monogamous genre writer, write what you love and your readers will follow.