Chasing Amanda
interview with Melissa Foster
This story centers on Boyds, MD. Can you tell us if the places, people, or history is based on fact? If not, how did you create such intricate detail about the town?
Boyds is the small town where I have lived for the past 13 years. When I originally wrote Chasing Amanda, I buried the book in fact and historical data. While my local beta-readers loved having all of that information in the book, I worried that it might bog down the story for those who didn't live in the area. The result of my rewrites shows a combination of truth and fiction about this historical data. Obviously the people are made up, and they are not based on the people in real life who might have parallel roles (ie; pastor, savior of the post office, etc.). The people in the book are fictional characters.
Let's talk about clairvoyance. Are you a believer? Do you or someone close to you possess the "Knowing?"
Laugh if you must, but yes, I am a believer. I know people who have gifts similar to those described as the Knowing. Our spiritual sides are so powerful, I simply cannot believe that they cannot be called upon by people who are open to them.
The theme of loneliness runs strong in this book. All characters, both "good" and "bad," struggle with it. Molly from Cole; Pastor Lett from Rodney before the beating; Tracey from her parents, then Mummy; and others whom I won't name so as not to spoil the mystery. How does this feeling shape the course of the story for the characters? Can loneliness ruin a person's life?
I'm glad you picked up on that, Queenie. Loneliness can be such a devastating emotion. There's a difference between being alone and being lonely. I think that loneliness shaped the efforts of the characters in many different ways. I won't speak to specifics, because I don't to reveal spoilers, but I do believe that loneliness can drive a person's life into a form of unhealthy depression.
I also have feel very blessed that I have so many loving people around me (we have a gaggle of children), that loneliness is hard to come by, which, I think, is one reason I reach out to so many people when I hear they're going through a rough patch. I believe that if you are blessed with happiness, even momentarily, you should share it with others who might need a good dose of it. That probably drove some of the book without me even recognizing it. Thanks for opening my eyes.
Hannah's story was a sad one, especially for a mother. Your first book, Megan's Way, also pulled at readers' maternal heartstrings. How does your experience from being a mother of six shape your writing?
I don't think you can be a mother of one, much less six, without having it spill over into all aspects of your life. I believe being a mother enables me to write more true-to-life and convey raw emotions when it comes to mothers and children.
Small towns seem to be the perfect setting for harboring dark secrets and old tragedies. Do you think there are places in real life with questionable histories such as Boyds as you describe it in the book?
Absolutely. Small towns, big cities — I think dark secrets are everywhere. Small towns just seem creepier for some reason.
Can a child who is abducted and then emotionally abused ever really be "normal" again? Can the family of the child ever treat that child as a "regular" member of the family again? Why or why not?
I'm not an expert in this topic, but I will venture a guess based on what I've read. I would think that a child who is emotionally abused and/or abducted will be scarred for life on some level — whether that's in the areas of trust or intimacy, I couldn't be certain. I would think that those types of situations would leave a mark so deep that even when they are masked, they are underlying.
As far as "normal" goes, I'm not sure there is such a thing. Every person has their own issues, whether we see them or not, so I'm hesitant to use that word. Can they live a fairly typical life? Probably so, with the right emotional help, therapy, understanding, although, again, I would think there would always underlying issues.
Can a family ever treat that child as "regular" again? That's a tough one. As a parent, I think if it happened to my child, I would always be on alert for all of my children (and everyone else's). I'm not certain that normalcy of childhood would ever be just-so again. But again, I'm not an expert, so I would imagine there are parents out there who might think they'd be able to get back into typical habits.
I found it interesting that both of your novels have a girl's name in the title. Was that intentional or just the way it worked out?
It's funny you ask that, because my husband loves that about my books. I did not do that intentionally. Megan's Way was truly a story about the way Megan wanted to live her life, the choices she made, and Chasing Amanda fit the story perfectly because I felt that Molly was chasing Amanda's ghost throughout the book. My next book is called Come Back To Me — no names, of course, that's the working title of the novel, so one never knows how it may change, but I'm very fond of the title.
Can you tell us about your current writing projects?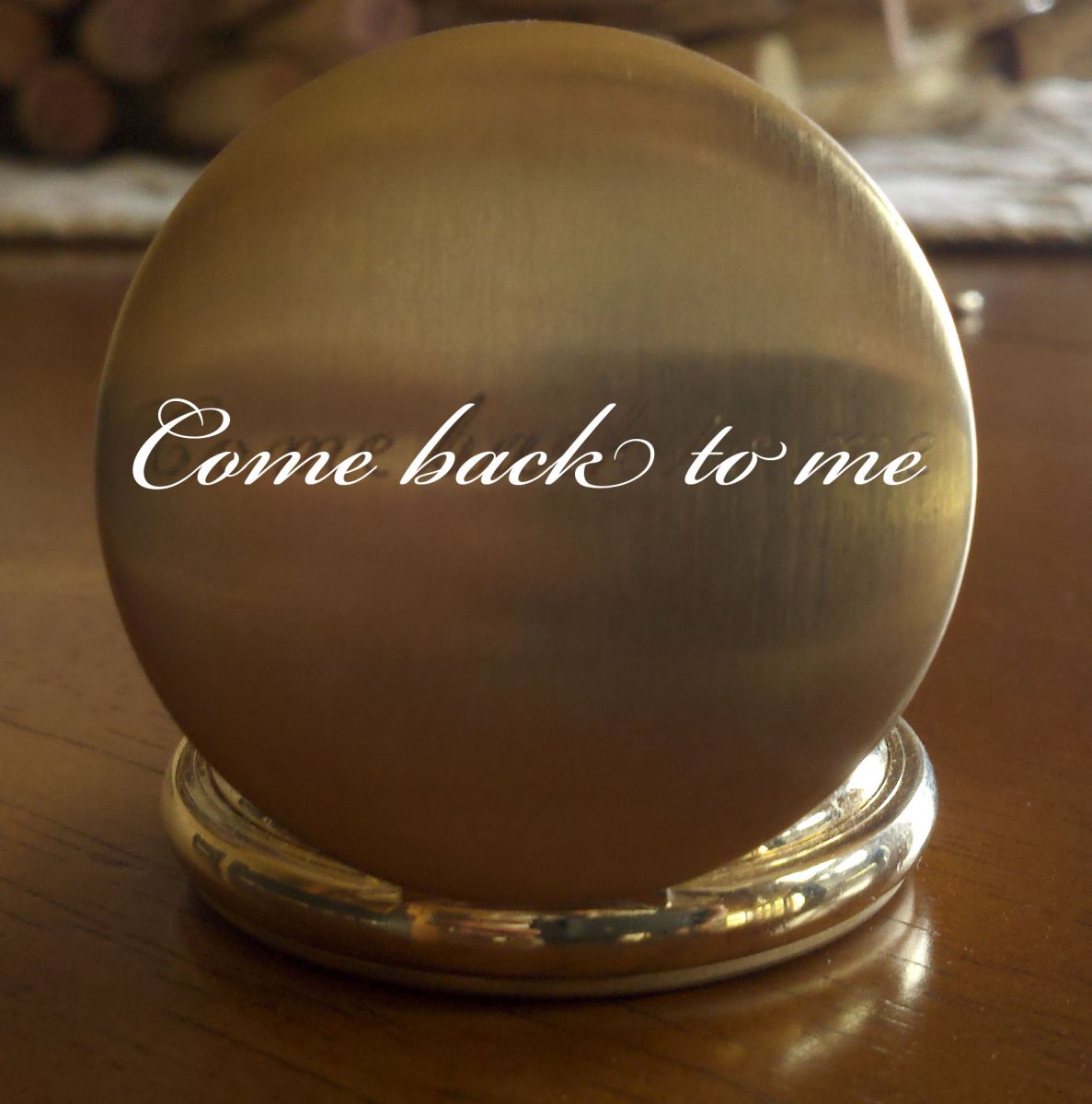 I'm currently working on two novels. The first is an international love story/tragedy, called Come Back To Me, and the second is a YA/women's fiction crossover, Shade of Gray.
Below is a brief summary of Come Back To Me:
Tess Johnson has it all, Beau, her handsome photographer husband, a thriving business, and a newly discovered pregnancy. When Beau accepts an overseas photography assignment, Tess decides to wait to reveal her secret–only she's never given the chance. Beau's helicopter crashes in the desert.
As Tess struggles to put her life back together and deal with the pregnancy she can no longer hide, a new client appears, offering more than just a new project.
Meanwhile, two Iraqi women who are fleeing Honor Killings find Beau alive in the middle of the desert, his body ravaged. Suha, a doctor, and Samira, a widow and mother of three young children, nurse him back to health in a makeshift tent. Beau bonds with the women and children, and together, with the help of an underground organization, they continue their dangerous escape.
What happens next is a test of loyalties, strength, and love.

Originally posted on Book Club Queen
Check out Melissa's books on Amazon