How to put together a pro book marketing plan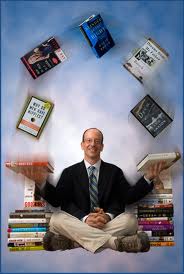 For many authors, book marketing is a lot like walking on water—you've heard that it can work, but you're not quite sure how to find that precarious stance that's needed to succeed. Don't fret, I have plenty of ideas for you.
Start with the basics: We all know that you need to start with a well-written book that has been professionally edited and has a professional cover.
Request reviews early: Part of any strong marketing plan is obtaining advanced reviews. You can do this in (willing) Goodreads groups, from friends and previous readers, request advanced reviews on Facebook, or even using your mailing list or newsletter contacts.
Prepare your budget: Every marketing plan deserves a well thought out budget. Here are just a few ideas of what you might want to include:
Budget for paperbacks for book signings and giveaways
Advertising budget
Book trailer expense
Create a marketing plan: Starting from scratch can be painful. You might find yourself following so many different directions that you're scratching your head and can't remember where you even began. At Fostering Success, we offer CORE courses in platform building, creating an effective online presence, and book marketing. We cover the steps that will help you create an effective book marketing plan designed specifically for your book(s). Courses in self-publishing and social media are also available, so you'll never feel like you don't have direction again.
Here are just a few ideas for creating an effective marketing plan for a new release:
60-days prior to launching your book consider the following list:
ENSURE ONLINE PRESENCE is solid
CREATE BOOK TRAILER (or hire someone to do it)
SCHEDULE BLOG TOUR, begin 7 days before your launch and continue for 45 days
SCHEDULE IN-PERSON EVENTS at local bookstores and some cafés will also host readings
COORDINATE PAID ADVERTISEMENTS such as the New Release Promotion and the Social Media Mania Book Buzz from the World Literary Café, Kindle Nation Daily, Ereadernewstoday, Digitalbooktoday. Stagger your promotions
CONTACT MEDIA, local newspapers, magazines, and cable television
REQUEST REVIEWS
CONTACT BOOK CLUBS
Good luck, and remember to learn before you leap!
Article written by Melissa Foster, New York Times & USA Today bestselling and award-winning author, founder of Fostering Success, World Literary Café, and The Women's Nest. Melissa writes contemporary romance, new adult, contemporary women's fiction, suspense, and historical fiction with emotionally compelling characters that stay with you long after you turn the last page. Her books have been recommended by USA Today's book blog, Hagerstown Magazine, The Patriot, and several other print venues. Melissa has been published in Calgary's Child Magazine, the Huffington Post, and Women Business Owners magazine. Follow Melissa on Twitter @Melissa_Foster.