AUTHORNOMICS Interview with author and writing/book marketing expert, Melissa Foster
Melissa Foster is the award-winning author of three International bestselling novels, she is a Community Builder for the Alliance of Independent Authors and is a touchstone in the indie publishing arena. When she's not writing, Melissa teaches authors how to navigate the book marketing world, build their platforms, and leverage the power of social media, through her author-training programs on Fostering Success. Melissa is the founder of the World Literary Café, Fostering Success, and the Women's Nest. She has been published in Calgary's Child Magazine, the Huffington Post, and Women Business Owners magazine. Connect with Melissa on her website, Twitter, Facebook, or Pinterest.
As a best-selling author, inspirational writing coach, women's advocate, founder of World Literary Café and Fostering Success programs, and mother to six kids, you appear to keep yourself very busy. What keeps you inspired and able to accomplish so much?
Wow, I do sound busy! In my writing, my love of the craft and my readers keep me inspired. I think about what my readers might want from me, and where my heart and mind can take me, and then my writing naturally flows. As for my programs and what I do to help authors, that's a constant push in my head of what else I can do to help authors who need more information or guidance. The issue with indie authoring is that writing ends up being the easy part, and marketing, platform building, reaching readers—those are the areas that most writers have difficulty with.
When I first published, finding guidance was painful. Help and information was not readily available. In 2009, self-publishing was still something to keep under wraps. I finally took a chance and emailed Jodi Picoult. I was so very green—I didn't even know what a word count was! She answered my questions and was kind and very helpful. Shortly after that, I connected with author MJ Rose, an incredibly generous author who I am now proud to call my friend. She took the time to discuss the business of publishing with me. I promised myself that I would always make time to help other writers, and that I would share any knowledge that I gained along my own writing journey. If women as well known and busy as Jodi and MJ could take the time to answer my questions, I could (and would) do the same for others. I'm someone who believes in paying-it-forward, so when the questions come, or I see someone struggling, my natural energy is geared toward helping them.
How has the role of social media changed the way books are marketed? What do you think are some strengths and weaknesses of social media marketing?
Social media has given us an avenue to connect with hundreds and thousands of readers with a click of a button. One tweet can be seen by a million. Social media gives us a voice beyond our books. As authors, we write in the voices of our characters, and social media gives our own voice a venue to be heard. We can make friends, expand our readership umbrellas, connect with other writers, and gain advice from just about any industry—all online and readily available.
The downside to social media is that it is very time consuming. If you're a chatterbox, like me, you might have a good amount of your writing time sucked up by social media, so finding a balance can be challenging. It's also easy to be bullied on social media because people feel free to say anything they want without recourse. Lies are spread and not easily contained. Not all people are kind—some are just plain unhappy and try to spread that unhappiness to others, so interaction can be complicated in those potentially viral and so very public venues. In those instances, tweeters must grow thick skin and rise above the riff-raff. Blocking and reporting people like that is your safest recourse.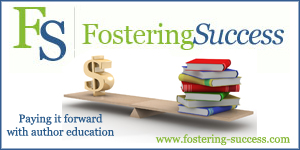 Can you tell us a little more about your author-training program that focuses on book marketing through Fostering Success? How can this system be helpful for writers looking to get their work read?
Sure, one of the main reasons authors get frustrated is that they publish their books and have no idea what to do next. Authors need information beyond what ads work and how to tweet. They need guidance to understand their Amazon pages and how to use them effectively, they need to know what a website can do for them, and how to find and engage their readers. They need to understand how to make tours and other marketing efforts effective, and the difference, and value, of marketing geared toward exposure versus marketing geared toward sales.
What I've put together are several programs, from Social Media Made Easy and Self-Publishing Simplified, to a CORE Effective Book Marketing program, which includes all aspects of book marketing from creating a branded and effective online presence to using that presence as a marketing tool. I cover avenues for promotion (mostly no-cost avenues, which authors really need), as well as how to use those promotions effectively. The courses are designed with self-guided, multi-part videos, which can be watched at any time, over and over again, along with a multitude of handouts, both informational and check lists, to help authors understand and put into place their marketing plans. When an author has taken my CORE program, they're given the tools they need to give their book its wings. The courses are easy to understand and effective.
In addition to the courses, members of Fostering Success are invited to join the Fostering Success Authors private Facebook group where I answer questions on a daily basis. Everyone in the group has taken my course(s) and it's a supportive learning environment.
What do you think are the benefits and the downside of Indie publishing? What opportunities does it offer in this new publishing climate?
The benefits are fairly transparent, and they are also the downsides.
Benefit: There is no wait to publish because you are your own gatekeeper.
Downside: Many books are published before they're ready.
Benefit: You retain full control of voice, title, and cover.
Downside: You foot the bill for editing, cover artists, and marketing.
Benefit: Your success is in your own hands.
Downside: Your failure is in your own hands, too.
The opportunities for self-published authors are vast. We have the ability to reach readers across the world, we can offer our books on many venues (Amazon, Barnes & Noble, Kobo, iBooks, etc.), in many languages, and even in a multitude of formats (digital, paperback, hardback, and audio). We are only limited by our desires and abilities.
What are the benefits and downsides, as you see of it, of traditional publishing?
I have yet to be traditionally published, but I have manuscripts on submission, and based on what I have learned so far, there are both benefits and downsides to traditional publishing. My response is a bit limited because I have yet to cross the acceptance hurdle, but here goes.
Benefit: You are graced with the "approval" of traditional gatekeepers.
Downside: The waiting is painful. It can take months on submission and even more months while you wait for edits/revisions.
Benefit: The cost of editing, cover, and maybe even a bit of marketing are covered by your publisher.
Downside: You lose control of your voice, title, and cover.
Benefit: Your success can be helped by the power of marketing behind your publisher, and your book can gain attention of well-known reviewers and even a wider audience of readers based on the publisher's contacts.
Downside: To some degree, your success or failure is still in your own hands, you are still responsible for marketing, and it's more difficult because you don't control your price or set promotions.
Benefit: Upfront advance, though they vary greatly.
Downside: It might be tougher to sell your book at higher publisher rates
Each of your three books, Megan's Way, Chasing Amanda, and Come Back to Me has an element of suspense. Is this a genre you predominately write in?
I do like stories that make readers think, and I do enjoy writing suspenseful books, so yes, I do predominantly write in the suspense genre, although I'd consider my books women's fiction/suspense. My next two novels, Traces of Kara and Where Petals Fall are both suspense novels. Traces of Kara leans heavily toward the thriller category—it's dark women's fiction/suspense.
I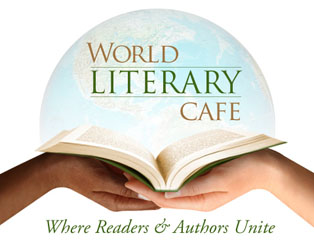 f you could only share three of your best tips for new writers hoping to create a bestseller, what would they be?
Write the best damn book you can then polish it with professional editing and a professional cover.
Learn to market your book, build your platform, and create a valuable online presence beforeyou publish.
Join a literary community to help you spread the word about your book. Support and be supported. Learn as much as you can and help others do the same.
(Had to add a #4) Stop trying to "sell" and focus on building relationships with bloggers, readers, and community members.
Megan's Way, your first novel, is in the process of becoming a movie. Congratulations! How do you feel about seeing your writing brought to life and what role do you have in producing the film?
I'm elated that my work was picked up to be adapted to film, but as with everything in Hollywood, we have no idea if the film adaptation will come to fruition. For me, the fact that it's been picked up for film adaptation is more than I could have ever dreamed possible. Seeing Megan and Olivia brought to life would be very emotional for me.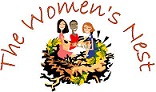 What can you tell us about the community you created through Women's Nest? How has it impacted you, personally, along with other women associated with it?
The Women's Nest is such a big part of my life. It started as a place to converse with my girlfriends when we were unable to meet in person and has blossomed into a community of women who I cherish and feel very connected to. We check in a few times each day and share advice, we help each other through difficult times and celebrate the positive events in our lives. The Nest has helped many women through difficulties, and just the knowledge that there are people out there that care about others so deeply, that alone has had a great impact on my life and the lives of hundreds of other women. I've always believed that women are connected on many levels, and whether you know each other in person or online, we all experience many of the same things in our lives that men simply can't understand. The Nest has brought women together from all over the world, and that's a wonderful thing.
What can we look forward to next?
On the writing front, I'm waiting on publication dates for Traces of Kara and Where Petals Fall, and I'm currently working on a novel set in the 1960's called HAVE NO SHAME about a young white woman who falls in love with a young black man amidst civil unrest in Arkansas.
On the business front, the World Literary Café is undergoing a facelift over the next few months, and the courses at Fostering Success will remain discounted through the holidays. I have several events scheduled, though they are mostly virtual since September-June are my writing months. My full event schedule can be found on my Events page.
I often hold free, spur of the moment virtual training courses. Writers who are interested in taking part should follow me on Twitter and Facebook.