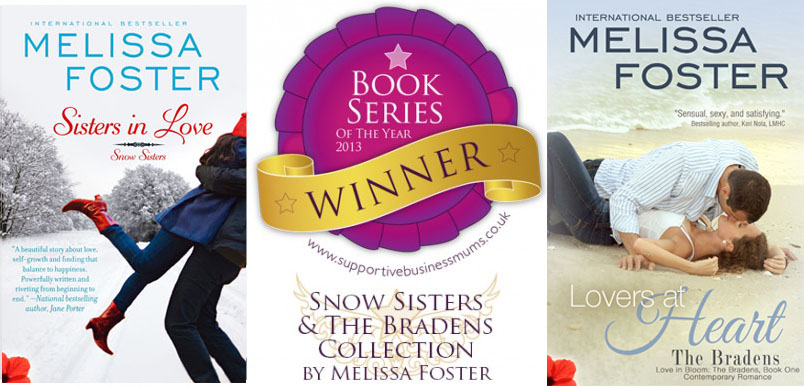 The Snow Sisters & The Bradens have just been names BEST SERIES of 2013
by Supportive Business Moms UK
"Sexy characters with interesting lives tell beautiful stories that tug at your heart."
Each book can be read as a stand alone or out of their intended order as each contains a story that will capture your heart and soul whilst seamlessly cross referring to the content of the other stories as the characters you will grow to love live both very real and exciting lives. There is love, loss, lies, grief, finding happiness in the face of adversity, romance, humor, bravery, hot hot hot sex scenes, marriages, births and totally awesome characters!