1. What are you reading right now?
5. What did you do to pass the time while waiting for your very first manuscript to be accepted?I wrote another book and went very gray. I'm always writing another book.
9. Can you tell us about your next project? Word is you have three novels coming out very soon.Yes, this was a very busy year! I finished three novels and the next one to be released is TRACES OF KARA, coming in early 2013.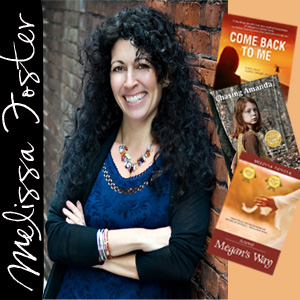 Melissa's Books 
The World Literary Cafe, Where readers and authors unite!
Thanks so much for your time, Melissa, and all the great things you are doing for the writing community.