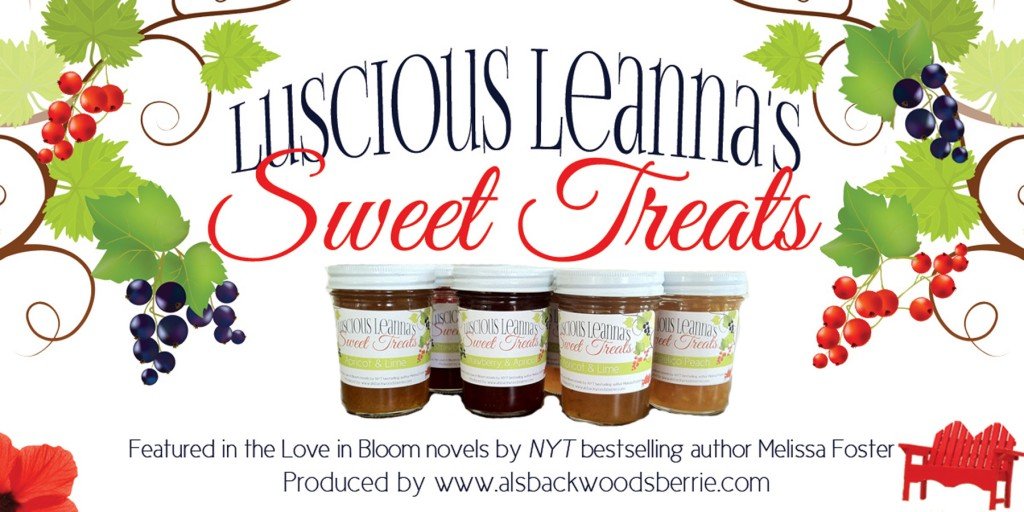 As featured in READ, WRITE, LOVE (The Remingtons, Book Five) and the SEASIDE SUMMERS series.
Luscious Leanna's Sweet Treats Now AVAILABLE on AMAZON.COM
All of Luscious Leanna's Sweet Treats are produced exclusively by Al's Backwoods Berrie Co. "Homemade Jams from America's Hometown!"
Luscious Leanna's Apricot and Lime is like a cool summer time drink. On a piece of toast or a bagel, it will bring you back to that day on the beach last summer. Strawberry and Apricot has a strong strawberry taste at first bite and a very smooth Apricot finish. This jam goes great on toast and also goes great with your favorite salad dressing, to turn any salad into a summer time treat. Frangelico Peach has a very fresh peach flavor with a hint of the almond from the Frangelico liquor. Great for party treats. This jam does contain nuts and alcohol. Sweet Heat, Strawberry Spice, Watermelon, and more flavors available!