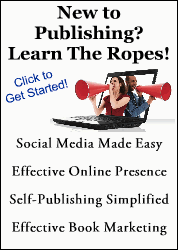 This has been an exciting month! I'm excited to share with you that Fostering Success, the educational arm of the World Literary Cafe, has launched and is helping authors everywhere!
With courses in Social Media, Effective Book Marketing, Self-Publishing, and Platform and Online Presence Building, we've got you covered and can help you navigate this ever-changing world of publishing!
Wanna help spread the news? Grab a banner or send a tweet!
Suggested tweets:
Thinking about self-publishing? @FosteringSucess –>>All U need to know about publishing & giving your book its wings! http://bit.ly/L56GI7
Need help building your platform or marketing your book? Check out #WLC educational arm @FosteringSucess http://bit.ly/L56GI7 #WLCAuthor
FINALLY!!! @WorldLitCafe launched #author education @FosteringSucess http://bit.ly/L56GI7 #amwriting #mywana #WLCAuthor
<iframe allowtransparency="true" frameborder="0" height="250" scrolling="no" seamless="seamless" src="http://files.bannersnack.com/iframe/embed.html?hash=bzh90h17&amp;bgcolor=%23FFFFFF&amp;wmode=opaque&amp;t=1340401165" width="178"></iframe></p>
<iframe src="http://files.bannersnack.com/iframe/embed.html?hash=bz1js1zv&bgcolor=%233D3D3D&wmode=opaque&t=1340398239" width="400" height="280" seamless="seamless" scrolling="no" frameborder="0" allowtransparency="true"></iframe>
<iframe src="http://files.bannersnack.com/iframe/embed.html?hash=bzc8wnkh&wmode=transparent&t=1340402188" width="728" height="90" seamless="seamless" scrolling="no" frameborder="0" allowtransparency="true"></iframe>