It's eight p.m. and my ten and eleven-year-old each have a laptop on their lap, as does my husband and, of course, you guessed it … me. Four laptops and a TV on in the background. Family time. This is real life, 2011.
Life changes, technology evolves, and families must also change to incorporate the fast-paced, always-in-touch nature of social media … or do they? The short answer is probably yes, to some extent, if you want your presence to remain at the forefront of people's minds. The questions I have are — Have we crossed the line into dangerous and unnecessary territory? Where will we go from here?
There is no doubt that social media has offered a free venue for the marketing of goods or services and promoting non-profit charities. Let's face it, in today's economy, this is a welcome avenue. I've never felt so in-touch with readers. I love connecting with a wide variety of people that I would otherwise probably never meet. Social media has also opened the door for me to reach out to aspiring authors (one of my favorite activities!) and offer to lend an ear or eye, or perhaps a bit of advice. I can share and receive information about awards and promotions, book club discussions, and even questions about where to buy my books. I've met film producers, bloggers, singers, actors, stay-at-home moms, social media moguls, dancers, professional loafers—social media is a conglomerate of the most interesting (and sometimes scary) people in the world. There is no price tag for social media. It is priceless.
There are downsides to social media. Posting where you are and what you are doing online opens the door for predators in too many ways to list. Do you really know who is viewing your posts, even if you mark them private? Are you 100% certain that you know who every "friend" is? Of course not. Be careful out there, people. People are not all well intentioned. I personally do not agree with kids having Facebook and/or Twitter accounts, or working with any other type of social media. I can't control what my own children do after they're eighteen years old, and of course, with step-children, it's not my decision to make, but for my biological children, it is not something I allow. Heck, I shouldn't be allowed to have an account. My life is wide open, from where I live to what I'm doing, and that alone puts my children at risk. I know this, and yet I continue to use social media. Yes, this will probably change.
While my youngest children and husband are not social media users, I am. I use it for professional and personal reasons. My family's computer time is typically spent on email, sports blogs, and online gaming, while mine is spent on The Women's Nest, Facebook, Twitter, and GoodReads, and soon, WoMen's Literary Café. Therein lies the problem. I've named five of my active social sites. FIVE. Add to that time to write, handle administration of The Women's Nest and WoMen's Literary Café, and there isn't much free time. Enter family time into the equation, and the need to have laptops or smart phones is obvious.
We've taken to posting our daily events, regardless of how personal or uninteresting they may be. I've seen Twitter updates such as, "Heading to the grocery store!" and "Ugh. Can't sleep!" I've probably done it myself. The pressure to stay on top of social media is tremendous. Add an OCD nature, such as mine, and the desire to answer each person individually—because that's just the way I roll—and there's the crux of the issue. It's no wonder the fine line between social media and family time gets blurred, or even forgotten.
There's tremendous pressure to keep up with the rest of the Twitter and Facebookers, pressure to make sure no one's feelings are hurt.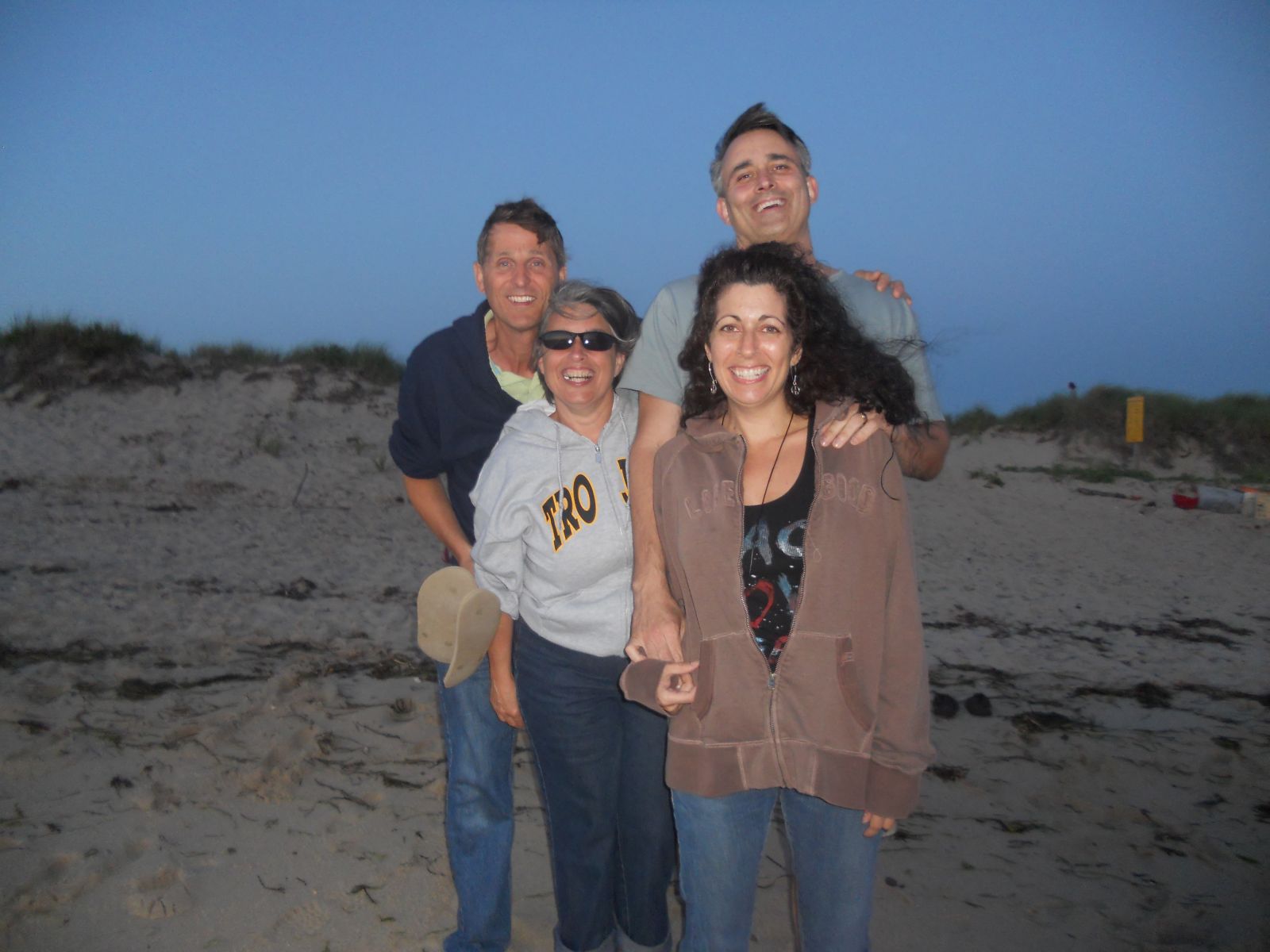 The last thing I want to do is answer a question like, "How come you never answer my posts on Facebook but you answer such and such's?" Everyone is important, and it's important to me that they all know it.
Is there a solution other than whipping out your phone every three seconds to respond or staring into your computer screen instead of your child's eyes? Is there value in doing so? What's really at risk?
There is nothing more wonderful than a child knowing how important they are, and if you're on the computer during "their" time, they are not feeling very valued, even if they're also on the computer. Our society has fallen prey to acceptance of these unreasonable activities.
The workday used to be from eight a.m. until five p.m., now it's fluid, a never-ending cycle of posts and tweets. It doesn't have to be this way. There is hope. It is up to us, as parents and contributing members of society, to draw the line. Let's reclaim our family lives! These are a few of the changes we're making around the Foster household, perhaps they will work for you, too, if you want to know what your children's eyes look like, or remember what it feels like not to be "on" for twelve hours each day.
1. Claim your family hours as computer and cell-phone free times. The world will not end, regardless of what your panicking heart might tell you.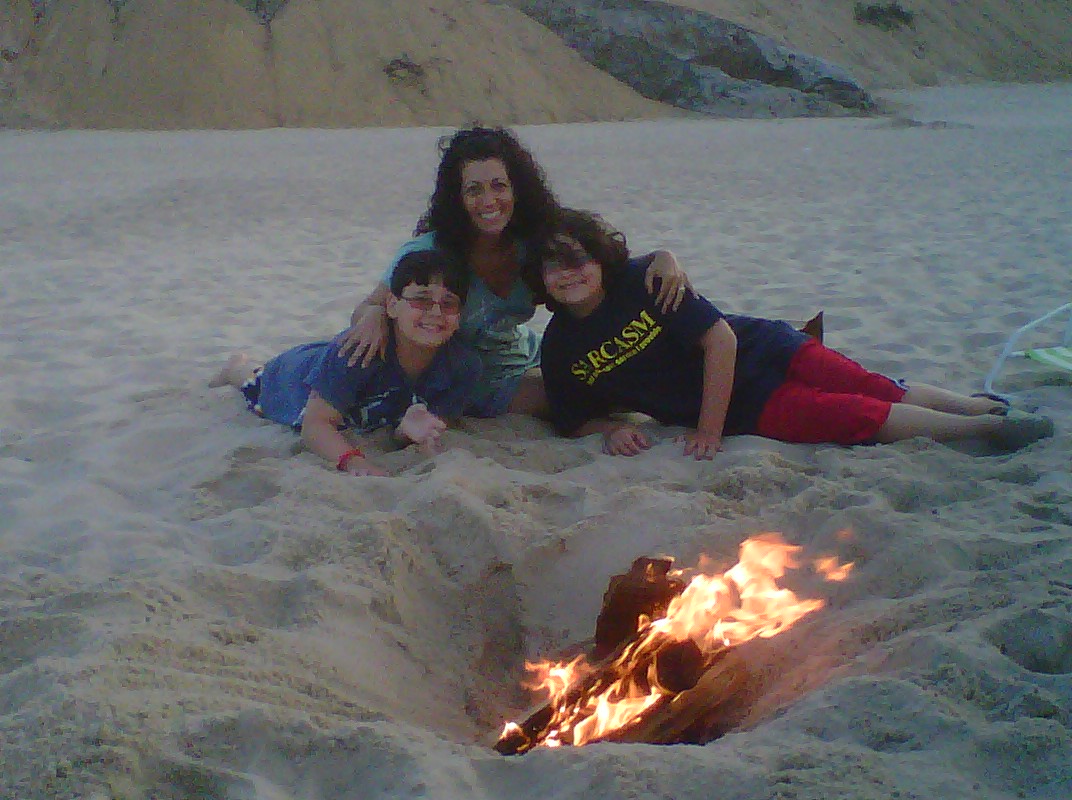 Breathe, just breathe.
2. Take it outdoors. There is a whole world of nature just waiting to be explored. Sidewalks that have been ignored and make wonderful walking paths. Take half an hour each night, without your smart phone, but with your smart partner, spouse, child, or friend, and explore.
3. Don't sleep with your Blackberry under your pillow (come on, you know you do it). If you don't turn off the technology, you cannot really let go of it. Let yourself relax. Decide on a specific time when you will no longer check your posts, and stick to it, even if it's midnight – that's a start.
4. Accept that unrealistic expectations, although nice, are not necessary. You can answer tweets and posts the following day. Dinner time IS family time. When your child is speaking, it IS important, to look them in the eye. Trust me on this, children do not like being spoken to when Mom/Dad's fingers are on a keyboard and their eyes are on the computer screen. Make the time. You will never get that time back.
It's easy for me to preach these tactics, but do I adhere to them? I try, and sometimes, maybe oftentimes, I fail, but failure is a result of effort, so that's okay. Don't let social media rule your life, make it a scheduled, workable, exciting part of your life—one that is never handled at the expense of the family you so desired before Twitter and Facebook ever came along.
About Melissa
Article written by Melissa Foster, New York Times & USA Today bestselling and award-winning author, founder of Fostering Success, World Literary Café, and The Women's Nest. Melissa writes contemporary romance, new adult, contemporary women's fiction, suspense, and historical fiction with emotionally compelling characters that stay with you long after you turn the last page. Her books have been recommended by USA Today's book blog, Hagerstown Magazine, The Patriot, and several other print venues. Melissa has been published in Calgary's Child Magazine, the Huffington Post, and Women Business Owners magazine. Follow Melissa on Twitter @Melissa_Foster.Melissa hosts an annual Aspiring Authors contest for children, she's written for Calgary's Child Magazine and Women Business Owners Magazine, and has painted and donated several murals to The Hospital for Sick Children in Washington, DC. Melissa lives in Maryland with her family. Melissa's interests include her family, reading, writing, painting, friends, helping women see the positive side of life, and visiting Cape Cod.
Visit Melissa on
The Women's Nest
or
World Lit Cafe
. Melissa enjoys discussing her books with book clubs and reader groups, and welcomes an invitation to your event.
Check out Melissa's Books on Amazon