COME BACK TO ME
"..a hauntingly beautiful love story against the backdrop of betrayal in a broken world." 
Sue Harrison, Bestselling author of MOTHER EARTH FATHER SKY
"
complex and beautifully written…a unique story of danger, loyalty, and undying love."
Bestselling novelist, Darcie Cha
n
"Fast moving and suspenseful, it depicts a test of commitment, strength, and love that will keep you on the edge of your seat and rooting for the main characters." –T. Elliott, Editor, MENSA Bulletin
.
"COME BACK TO ME is passionate, romantic, and moving. A vivid story of loss and hope – a fine read for a wide audience." Diane Donovan, ebook Reviewer, Midwest Book Review
"COME BACK TO ME is perceptive and penetrating look at the intricacies of love, respect and relationships. Foster's characters are solid; her writing style engaging and her story moving." IndieReader
"Foster's writing captures the complexity of life, and keeps you flipping the pages til the end–surprising you all the way through." Kathleen Shoop, bestselling author of THE LAST LETTER.
"A story of dark realities and faith in the future–validation of love and friendship–a love story with twists and turns that will keep you reading to the end." Kaira Rouda, author of HERE, HOME, HOPE
Beau Johnson is found barely alive in the middle of the Iraqi desert by two women escaping honor killings with no way to communicate and no hope of rescue. Set against the backdrop of a broken world, Beau must carry out his dangerous escape, while his wife deals with the apparent death of her husband, and, adrift in a world of failed plans and fallen expectations, is forced to confront her circumstances head-on.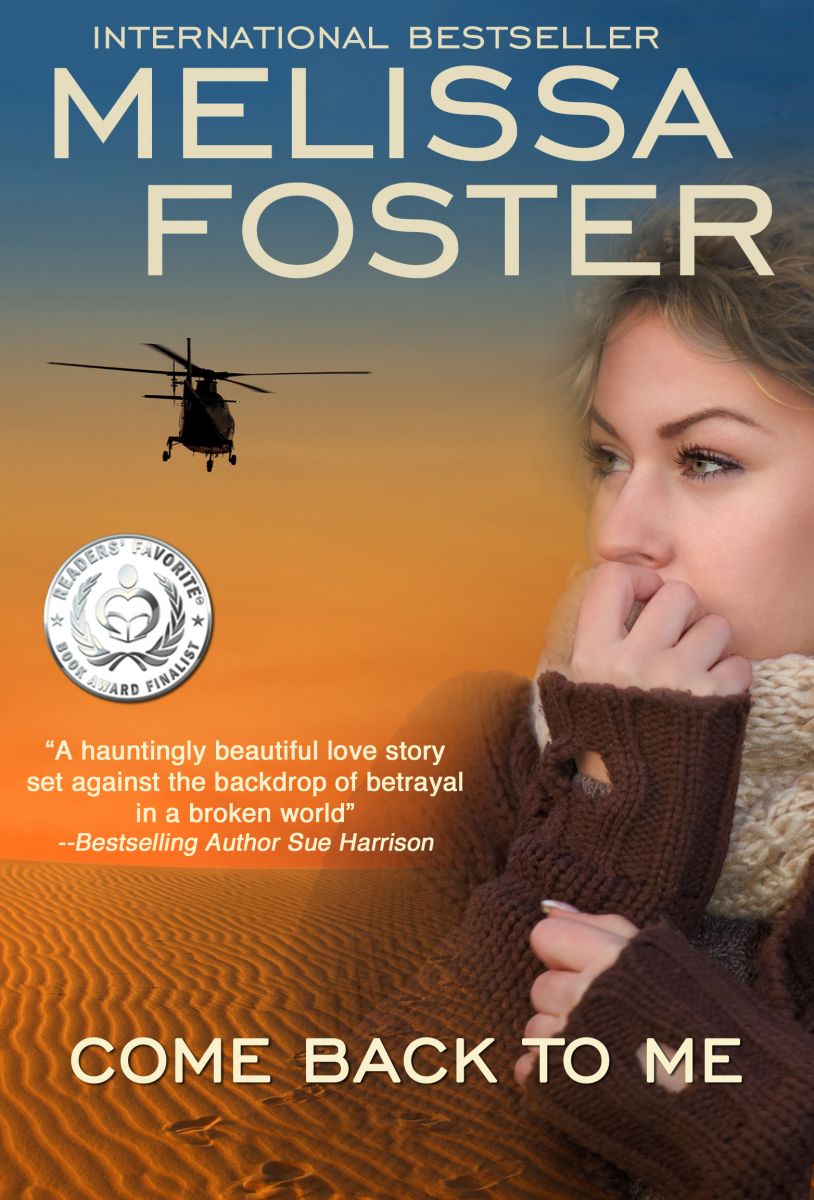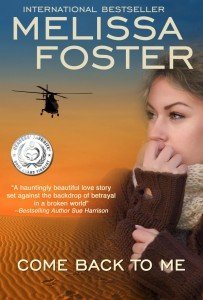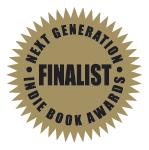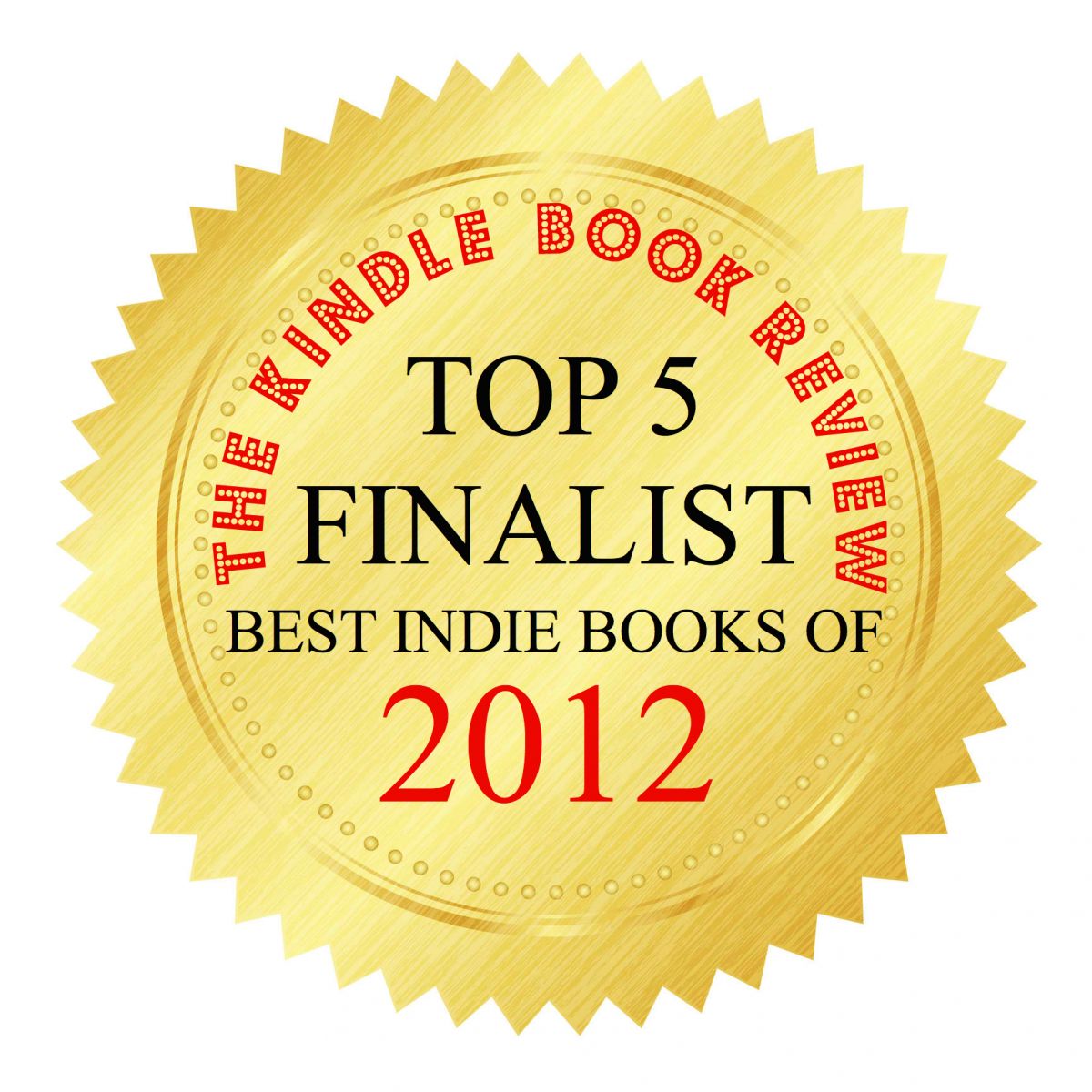 Tess Johnson has it all: her handsome photographer husband Beau, a thriving business, and a newly discovered pregnancy. When Beau accepts an overseas photography assignment, Tess decides to wait to reveal her secret—only she's never given the chance. Beau's helicopter crashes in the desert.
Tess struggles with the news of Beau's death and tries to put her life back together. Alone and dealing with a pregnancy that only reminds her of what she has lost, Tess is adrift in a world of failed plans and fallen expectations. When a new client appears offering more than just a new project, Tess must confront the circumstances of her life head on.
Meanwhile, two Iraqi women who are fleeing honor killings find Beau barely alive in the middle of the desert, his body ravaged by the crash. Suha, a doctor, and Samira, a widow and mother of three young children, nurse him back to health in a makeshift tent. Beau bonds with the women and children, and together, with the help of an underground organization, they continue their dangerous escape.
What happens next is a test of loyalties, strength, and love.
Download a FREE Sample of COME BACK TO ME from Amazon.com
Click on COVER to be taken to Amazon
Read Melissa's character article, Suha's World
 Paperback: 978-0-9847165-1-7
Kindle:  978-0-9847165-0-0
ABOUT MELISSA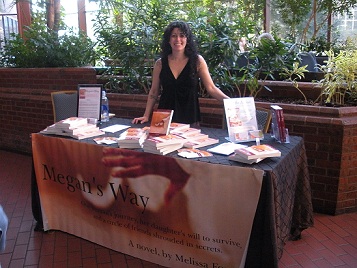 "Melissa Foster is a wonderful connector of readers and books, a friend of authors, and a tireless advocate for women. She is the real deal"–Author Jennie Shortridge
Melissa Foster is the award-winning author of two novels, Megan's Way and Chasing Amanda. She is the founder of the Women's Nest, a social and support community for women, and WoMen's Literary Café, a literary community. Melissa is currently collaborating in the film production of Megan's Way. Melissa has written for Calgary's Child Magazine, and Women Business Owners Magazine. She hosts an annual Aspiring Authors contest for children, and has painted and donated several murals to The Hospital for Sick Children in Washington, DC. Melissa is currently working on her next novel, and lives in Maryland with her family. 
Melissa's interests include her family, reading, writing, painting, friends, helping women see the positive side of life, and visiting Cape Cod. Melissa donates a portion of proceeds from every book sold to Provincetown Cares.
Melissa enjoys discussing her books with book clubs and reader groups, and welcomes an invitation to your event.
Awards: 
Megan's Way
2011 Beach Book Award Winner (Spirituality)
2011 Readers Favorite Awards, Winner (Fiction/Drama), Finalist (Women's Fiction)
2010 Next Generation Indie Book Award Finalist (Spirituality)
Chasing Amanda
2011 Readers Favorite Awards, Winner (Paranormal), Finalist, (Women's Fiction, Mystery)
2011 Dan Poynter's Global eBook Awards, Winner, (Paranormal)
Come Back to Me
2012 Next Generation Indie Book Award, Finalist 
2012 Readers Favorite Award, Finalist (Winners TBD Sept. 2012)
2012 KBR Best Indie Books Award, Semi-Finalist (Winners TBD Sept. 2012)
PUBLISHER'S MARKETPLACE: Melissa Foster
Member: Maryland Writers' Association
Read about Melissa's books on Amazon